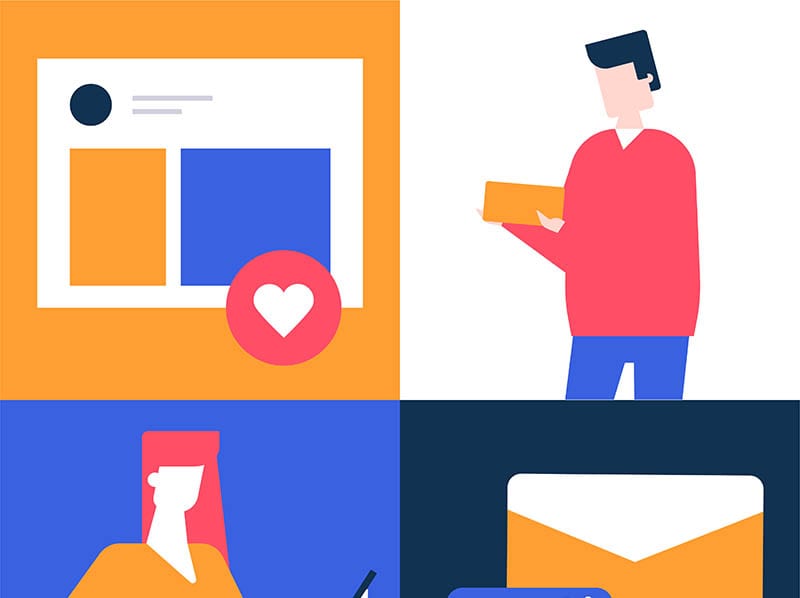 Social media management and consultancy services are provided in our Cyprus company. Cyprus social media You can work with our expert team for your business. Social media has entered the top ranks of digital marketing methods in recent years. Corporate companies aim to create a strong social media event to seize this opportunity. Managing Cyprus commercial social media must be done with a professional process.
What is Social Media Management?
Social media management; It is a service that determines how the social media accounts of institutions or individuals can be managed in the most effective way.
Social media service Highlights for:
How to use social media accounts and pages
Which methods can be more successful
What to do in an emergency
Brand management aspects
Coordinated ways of working for the entire social media management process
Cyprus social media When you receive management service through our professional company, you can strengthen your brand and enter a more effective communication process with your target audience.
Our Social Media Services 2020
social media our services are comprehensive; Various methods are followed according to the needs and demands of the company and our customers. Some of our social media management services are:
Posting weekly from social media account
Planning what will be shared weekly
Preparing cover designs monthly
Keeping track of comments
Responding to comments in a corporate manner
Managing the social media account in accordance with corporate identity
Managing Twitter, Facebook or Instagram ads
Posting campaigns on the social media account and following this process
To share videos and animations through the account
To prepare monthly social media reports
Cyprus commercial social media manager Ş., a team specialized in this field works in our company. The results of effectively managing social media services in corporate companies are very evident.
Why is Social Media Management Important?
Cyprus social media For its management, our company analyzes and evaluates the needs of all customers specifically. Managing social media effectively is a situation that almost all corporate companies are aware of. The importance of getting professional service has increased in this respect.
Social media posts make a big impact on the power and image of the corporate firm. People now get their first impression on the internet. A wrong management style will do great harm to your brand. You can cooperate with our professional social media company in terms of reliability and effective communication.
Benefits of social media management include:
Brands are promoted much better with advertisements on social media.
The number of people reached thanks to social media management
With correct and professional content management, your account will be more qualified and more attractive to people.
There is an increase in earnings
Trust is provided, brand image is strengthened
It is an effective marketing method especially for companies that sell on their web page and want to develop.
If you want to take advantage of all these opportunities, you can provide support from our expert team in the field of social media.
What is the Social Media Management Cost?
Cyprus social media When you use our professional service for management, the feedbacks you receive will make you think it is worth the cost. Generally, service is provided from 1000 TL per month. Since the scope of the service will vary according to the needs and demands, the price offer is prepared in parallel with these. In our TRNC social media company, you will encounter effective results at affordable costs.
Why U.S?
Cyprus social media companies You will be pleased with the feedback you will receive when you work with our high-quality, affordable advertising agency. Social media management can be given regularly, and this will be much more effective. You can use our social media service to introduce yourself to your target audience better and communicate effectively with many potential / existing customers.